Private Lessons Faculty
---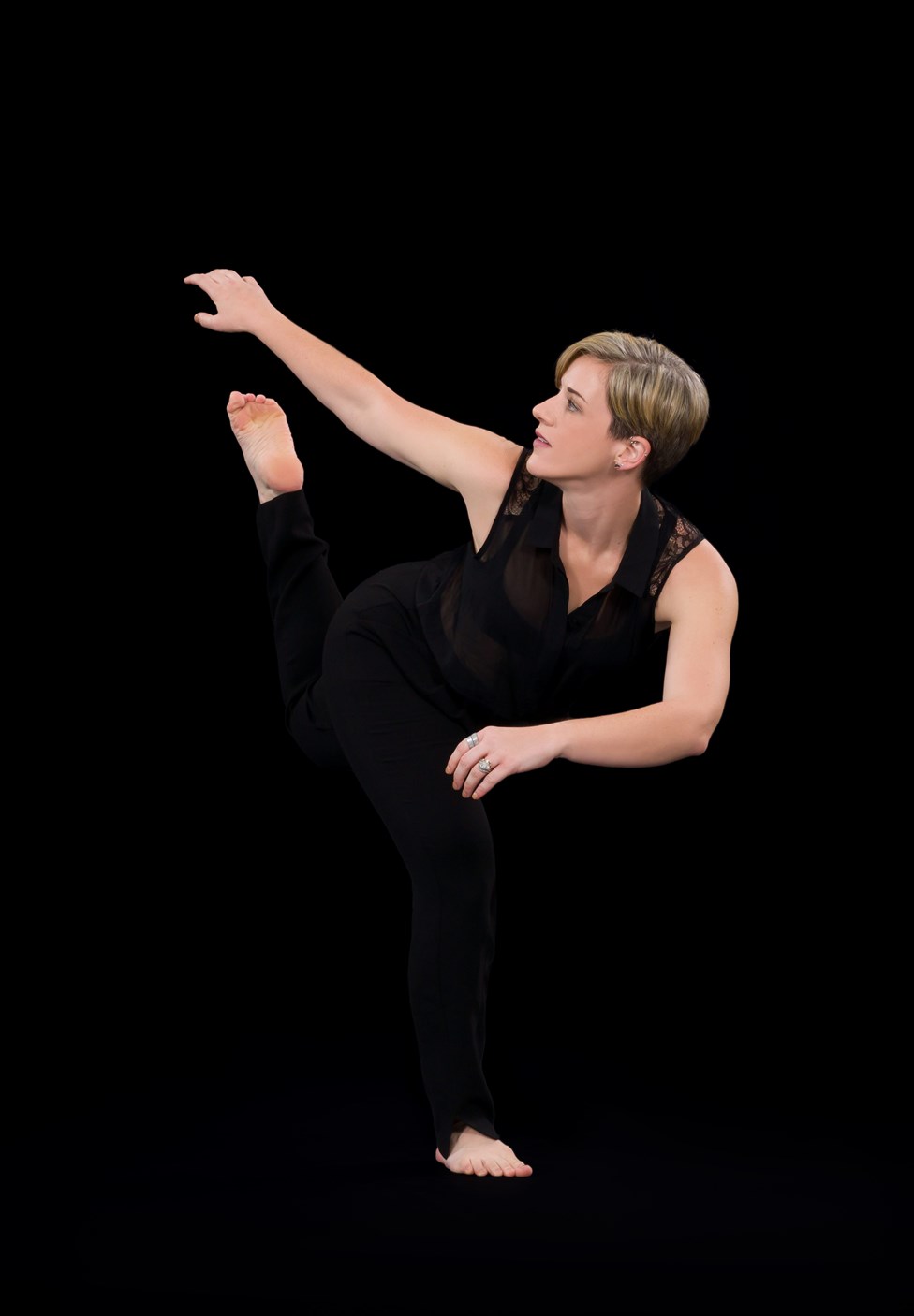 Lisa Anderson - Dance
Lisa Anderson is currently the Dance Director at North Broward Preparatory School, overseeing all things dance from Prek3-12th grade. She has been dancing since the age of three and holds a BA in Dance from Keene State College, as well as an MFA in Dance from the University of California Irvine. Her specialties include contemporary, modern, jazz, and choreography/composition. Aside from teaching and choreographing, she also has a great passion for dance photography.
---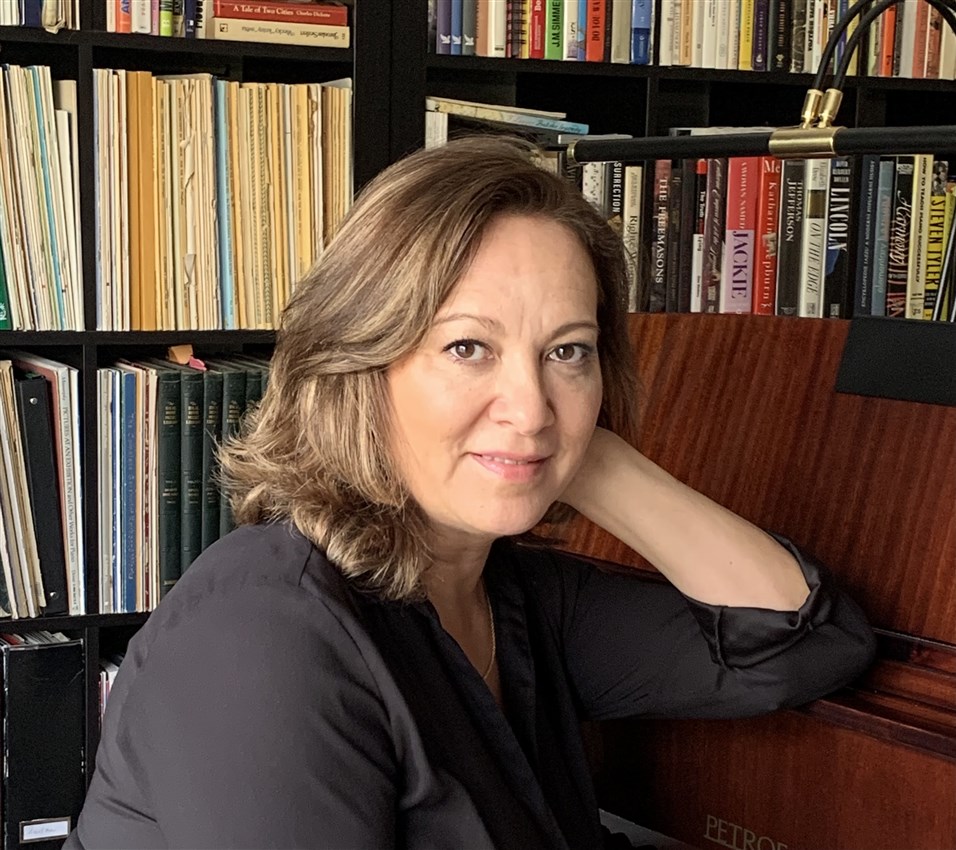 Bela Apuzzio - Piano
Bela Apuzzio serves as a private piano instructor and accompanist at NBPS Arts Academy for over 7 years based out of Boca Raton, FL. Bela has over 35 years of experience training all levels, from beginners to advanced, and college prep. Bela obtained her bachelor of music degree in piano performance and pedagogy from the premier music conservatory in former Czechoslovakia. Right from the start, her talent was recognized and Bela studied with college Prof. Vera Vlkova and completed her degree with internationally distinguished pianist Ivan Klansky.
Bela participated in several competitions expanding her recognition while performing with the North Czech Philharmonic. She then went on to teach master classes shortly afterward at Prague School of Arts, The Military Conservatory of Vita Nejedleho, and The Kadan School of the Arts. In 1989 she had the opportunity to come to the United States where she studied intensive English at FIU and shortly became hired as a main accompanist for the entire music department.

After attending a seminar on "The Dorothy Taubman Approach", Bela expanded her love and passion for teaching and while gaining a curiosity for western teaching ideology. She relocated to New York City and was awarded the opportunity to study with Dorothy Taubman's colleague Edna Golandsky. The Dorothy Taubman Approach is a groundbreaking analysis of the mostly invisible motion that function underneath a virtuoso technique. It prevents and heals injuries of professional musicians. Bela was able to gain further techniques to apply to her students and increase their learnings.

One of her favorite music advisers was a famous American pianist, Seymour Bernstein, and Mariel Bossert where Bela expanded her knowledge and passes this along to her students.

In addition to having the privilege of teaching at NBPS Arts Academy, Bela Apuzzio has an expansive private studio where she has been teaching for the past 31 years cultivating talent that can be seen playing on stages and attending prestigious universities all throughout the United States and the Czech Republic.
---
Daniel Bates - Voice
Daniel Bates, a Performing Artist committed to arts education, has been teaching at North Broward Preparatory School since 2016 when he performed the role of Rinuccio in Gianni Schicchi with the students. Since then, at North Broward, he has directed the opera program and taught voice lessons. Daniel has been a part of the Voice Faculty at the Summer Music Academy at Ithaca College for six years and was a voice teacher, coach, and opera and music history teacher at the Young Artist Learning Academy (YALA) for Florida Grand Opera. Daniel is also the Artistic Director of the Florida Singing Sons, a historic Boy's Choir in Broward County, with whom he tours nationally and internationally. Daniel will be published in an upcoming publication about boy choirs. Daniel is also a sought-out Guest Practitioner, having done vocal performance workshops at Ithaca College for their Opera Workshop class, Notre Dame High School, and Broadway Middle School. Daniel has led music education workshops for the Broward County Elementary Teachers and will be a guest practitioner at ACDA. Daniel received his Bachelor of Music in Vocal Performance at Ithaca College and his Master of Music in Vocal Performance at the San Francisco Conservatory of Music. Daniel Bates has students who have been accepted to prestigious programs in Vocal Performance and Musical Theater at such schools as the Berklee School of Music, Boston Conservatory, NYU Tisch School, Florida State University, University of Southern California, Ithaca College, and Stetson University.
An active performer, Daniel Bates is a Grammy Award-nominated tenor who has enjoyed a wide range of performance opportunities in concerts and opera. Daniel has performed widely in the United States but made his international debut with Israeli Opera in 2019 performing in Weinberg's The Passenger. Daniel was nominated for a Grammy Award as a part of the cast of the World Premiere of Jennifer Higdon's Cold Mountain at The Santa Fe Opera in 2015 in which he originated the roles of Junior and Charlie. Also at Santa Fe Opera, he performed as an Apprentice Artist in shows during their 2014 and 2015 seasons. Daniel has performed many beloved roles to critical acclaim including the title role in Candide with Anchorage Opera; Ernesto in Don Pasquale at Anchorage Opera, Florida Grand Opera, and Vero Beach Opera; Rinuccio with Opera Ithaca, and Imperial Symphony Orchestra; Nadir in The Pearl Fishers, and Ferrando in Così fan Tutte both at Florida Grand Opera; Don Ottavio in Don Giovanni at Syracuse Opera, and Pedrillo in Die Entführung aus dem Serail with Opera Ithaca.
Recognized as an artist of significant talent, Mr. Bates has been a Grant Winner in the Giulio Gari International Vocal Competition and First Place Winner in the National Society of Arts Letters Voice Competition (Florida East Coast Chapter). He has received a Career Development Grant from the Sullivan Foundation. Additional competition credits include District Winner and Regional Finalist in the Metropolitan Opera National Council Auditions, First Place winner of the East Bay Opera League Competition, and prizewinner of the Henry and Maria Holt Competition.
---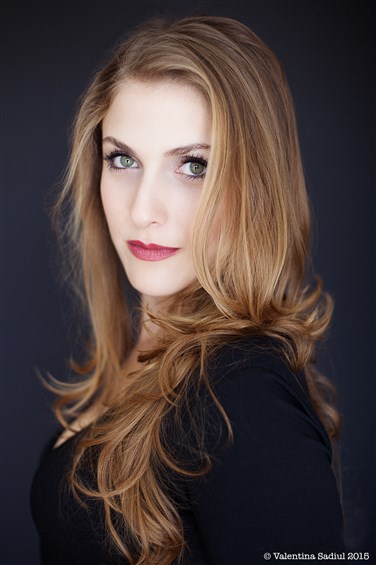 Jessica Bianco Borbone, Voice, Piano
Soprano Jessica Bianco Borbone is equally comfortable on the stage and in the classroom. Locally, she has appeared with The Bach Ensemble of Naples, as a Soloist for the Master Chorale of South Florida, and was most recently seen in Miami Lyric Opera's Carmen as Frasquita. She has worked as a Teaching Artist, General Music Teacher (pk-8), Choral Director and enjoys a flourishing private voice and piano studio.
A passionate music educator, Ms. Borbone has worked with a wide variety of voice students, ranging from novice to pre-professional, and styles including musical theatre, jazz, and classical. She has successfully prepared students for auditions, competitions, and college applications. In addition to her vocal expertise, Ms. Borbone's patience, enthusiasm, and creativity make her the perfect teacher for beginning piano students. She has experience working with students as young as three years old. Ms. Borbone is currently a Teaching Artist for the Broward Center of Performing Arts and has previously served as a Teaching Artist and Choral Director for Miami Music Project, an El Sistema program whose mission implements music for social change. Additionally, she teaches private voice and piano lessons under her company Coconut Music Academy.
Ms. Borbone earned her Master of Music degree from the San Francisco Conservatory, where she was the Soprano Soloist in Purcell's The Fairy Queen and understudy for Adina (L'elisir d'amore). Additionally, she appeared as Michael in David Garner's The Money Tree and sang partial roles of Lucia (Lucia di Lammermoor), Iolanta (Iolanta), Giuletta (I Capuleti e i Montecchi), Rose (Street Scene), and Anne (The Rakes Progress). She has performed the roles of Lauretta (Gianni Schicchi), Second Woman (Dido and Aeneas), and the title role of Poulenc's Les Mamelles de Tiresias with Stetson University, where she earned her Bachelor of Music degree.
Ms. Bianco Borbone was named winner of the Ben DeBolt Memorial Award in The Henry and Maria Holt 46th Annual Competition and is a previous winner of The National Federation of Music Club's Jeanie competition.
---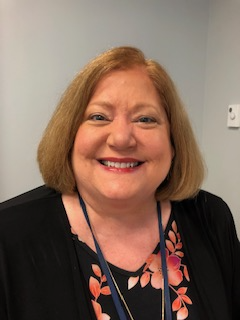 Carrie Brooke - Voice, Piano, Guitar
Carrie Brooke is currently serving in her 19th year as a music instructor at North Broward. She holds a B.F.A. in Music Education from Florida Atlantic University and a Ms.Ed. with a specialization in Technology in the Classroom from Walden University. She also maintains a Teaching Certification from the State of Florida, Music K-12.
Miss Brooke has been a part of the South Florida music and education communities for over 35 years, having served numerous area schools, churches, and synagogues as an instructor and performer. She is a proud member of several professional organizations for Music and Art, and her students have been recognized at many state and national festivals and competitions. She is a lifelong learner with a passion for all genres of music. Miss Brooke strives to foster a lasting love for the arts in every student.
---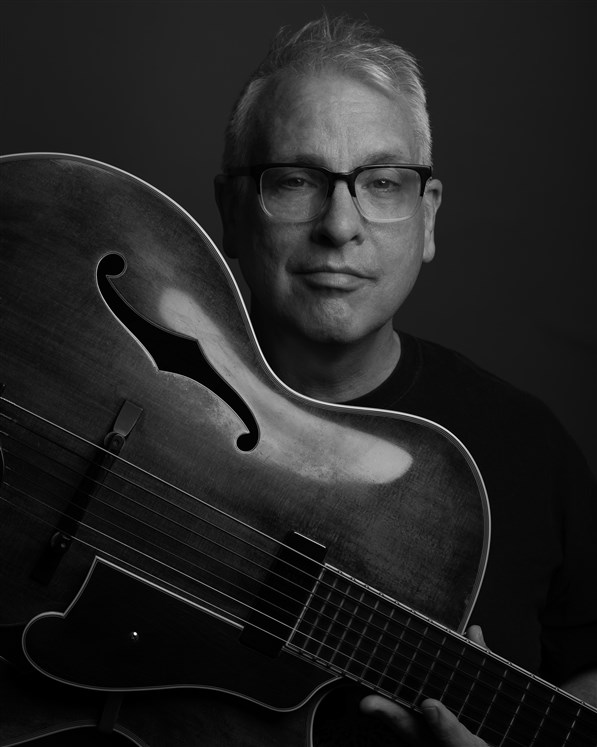 Kelly Dow - Guitar
After high school, Kelly studied guitar at the Southwest Guitar Conservatory and went on to earn his bachelor of music degree at the University of North Texas. He began his performing career on the high seas playing the cruise ship circuit, both as a bandleader and showband performer.
In 1995 he met vocalist Julie Davis and founded the jazz group, Davis and Dow. Julie and Kelly created and produced three touring shows, all of which were awarded touring grants from the Florida Division of Cultural Affairs. Together they toured colleges, performing art centers, and festivals, taking them all across the U.S. plus London and Tokyo. Davis and Dow have produced multiple recordings that have garnered rave reviews and national radio airplay. Kelly's career highlights with Davis and Dow include performing original music for the television show Food Nation With Bobby Flay, performing for Disney, opening for Cindi Lauper at Sun Fest, opening for Chick Corea at The Wellington Jazz Festival, and sharing the stage with jazz luminaries such as Dr. Lonnie Smith, Bucky Pizzarelli, Monty Alexander, and others. Davis and Dow continue to actively perform in the south Florida community and beyond.
Kelly is also an expert at playing the extended range 7 string guitar popularized by John and Bucky Pizzarelli.
In addition to traditional lessons, Kelly is a certified Suzuki Guitar Teacher. He is excited to be starting a new Suzuki Guitar program at North Broward.
---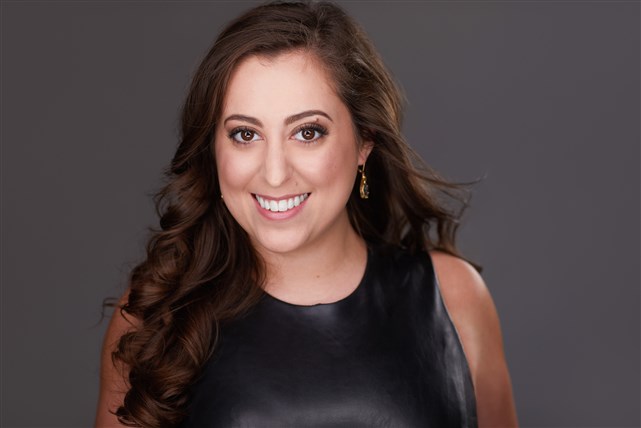 Elena Galván - Voice
Elena has been an Adjunct Voice Teacher at

North Broward Preparatory School

since 2018.

Elena is a returning Voice Faculty member at Ithaca College's

Summer Music Academy, and currently is the Voice Instructor for the

Girl Choir of South Florida

and an. Elena has taught private lessons and repertoire classes as a Guest Teacher at

Ithaca College

and

Cornell University. She has maintained a private voice studio since completing her teaching internships at Ithaca College, working with students ages twelve to eighty in classical voice, musical theater, jazz, and pop from amateur to the pre-professional level. Elena was also a Dana Intern with the nationally renowned Ithaca Children's Choir while attending Ithaca College. Elena has students who have gone on to study music at such schools as Temple University, New York University, and Ithaca College and have students who have successfully auditioned for competitions, summer performance programs, and school entrance examinations across the country.
Praised for her "voice [that] shines with a winsome, lyric luster," soprano Elena Galván, from Ithaca, NY, is gaining recognition as a soprano with "deft timing and repartee of a natural comedienne." During 2020-2021 season Elena made her debut at Hawaii Opera Theatre as Susanna in Le nozze di Figaro and returned to Opera San José to perform Adele in Die Fledermaus, Gretel in Hansel and Gretel , Papagena and Pamina (cover) in Die Zauberflöte . She was featured in a filmed version of Gianni Schicchi as Lauretta with Opera Ithaca, performed in virtual concerts for Livermore Valley Opera, and joined Fort Worth Opera as the title role of a workshop of Poppea (Lowe). Recently, she performed Mahler's 4th Symphony with the Oakland Symphony, Susanna in Le Nozze di Figaro at Florida Grand Opera, Blondchen in Die Entführung aus dem Serail at Livermore Valley Opera, and Handel's Messiah with The Cayuga Chamber Orchestra. As a Young Artist with Florida Grand Opera, Elena sang roles to critical acclaim including Oscar ( Un Ballo in Maschera ), Norina ( Don Pasquale ), Frasquita ( Carmen ), and Yvette ( The Passenger ). She has also performed with Opera Santa Barbara, First Coast Opera, Out of the Box Opera, Opera Ithaca, Des Moines Metro Opera, Kentucky Opera, Opera Saratoga, Virginia Opera, and more. Elena holds degrees in Vocal Performance from Ithaca College and the San Francisco Conservatory of Music.
Elena holds a Bachelor of Music in Music Education and Vocal Performance from Ithaca College and a Master of Music in Vocal Performance from the

San Francisco Conservatory of Music.

Robyn Hollander - Flute, Clarinet, Trumpet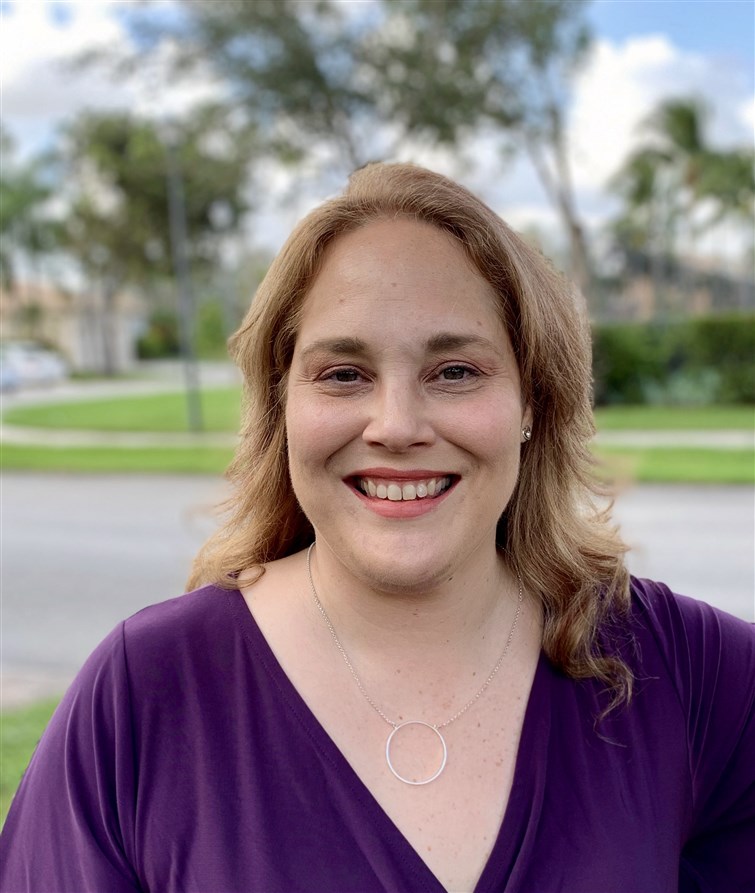 Robyn Hollander is entering her 23rd year of teaching at North Broward Preparatory School. She earned a Bachelor of Music Education and minor in Music in Special Education from Florida State University and Master of Education in Curriculum, Instruction and Assessment from Walden University. Mrs. Hollander began her career teaching general music, pk-5th grade, and lower and middle school band and choir at the University School of NSU in Coral Springs. When she joined the faculty at NBPS she returned to her love of teaching instrumental music and has been doing so ever since. She specializes in teaching beginning woodwind and brass students and flutists, beginning to advanced.
---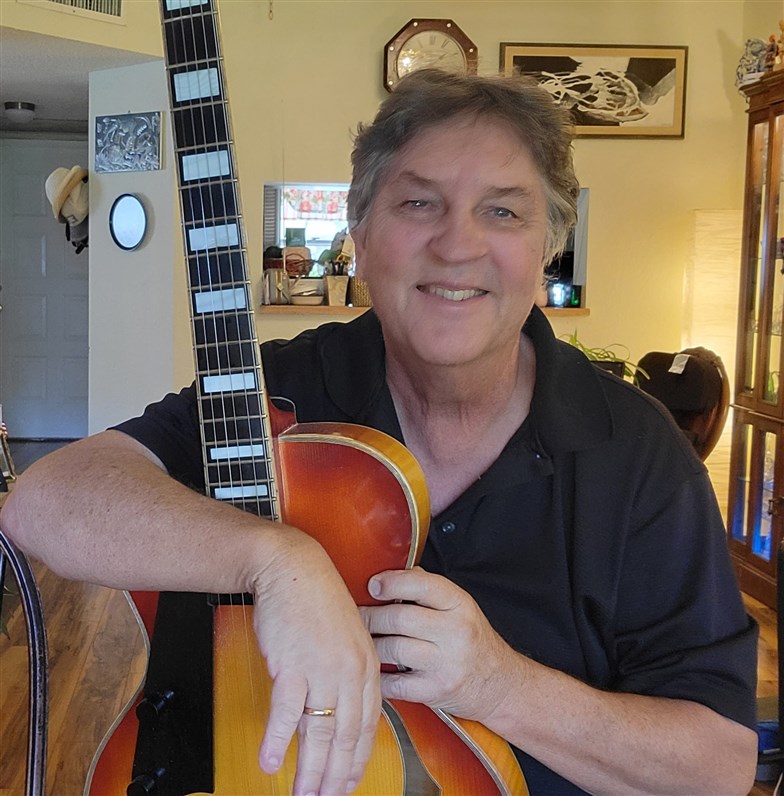 Per Lofgren - Guitar
Perry Lofgren received his BFA in guitar, graduating with honors, Phi Kappa Phi. He plays and performs in many situations from solo guitar settings to symphony orchestras.
Perry has taught all styles of guitar for students of all ages, in private and group classes. He owned and operated his own music school while completing his music degree at FAU. He continues to teach as a clinician for Broward County Schools, Florida and has been teaching at North Broward Prep school since 2016.
---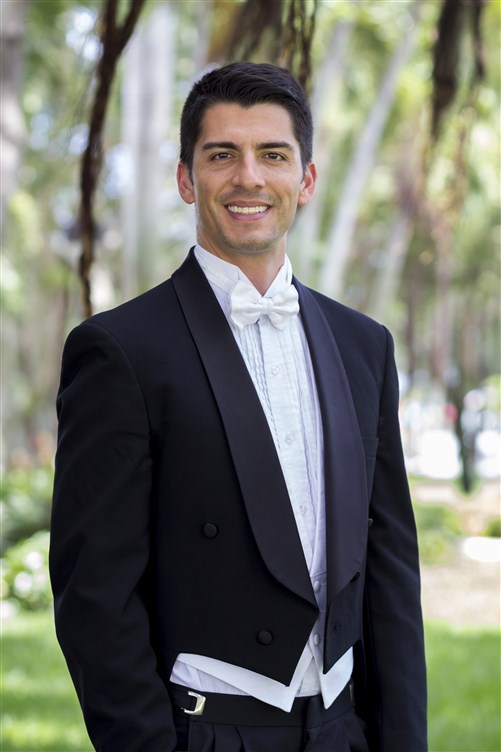 Juanmanuel Lopez - Percussion, Piano
Juanmanuel Lopez is a dynamic timpanist, percussionist, and educator based in the South Florida area. He currently acts as Principal Timpani with the South Florida Symphony Orchestra and the Endless Mountain Music Festival. Additionally, he has performed with the Buffalo Philharmonic Orchestra, West Virginia Symphony Orchestra, Erie Philharmonic, Savannah Philharmonic, Southwest Florida Symphony, Nu Deco Ensemble, and the Cleveland Opera Circle.

Mr. Lopez served on faculty at the Universidad Nacional in his home country, Costa Rica, where he worked as Visiting Professor of Percussion. He was also a tenured member of Banda de Conciertos de San José and performed with Orquesta Sinfónica de Heredia and Orquesta Sinfónica Nacional de Costa Rica. In Florida, Mr. Lopez had the opportunity to teach at the Pine Crest School in Boca Raton and Ft. Lauderdale. This is his first year at the North Broward Preparatory School where he works as the Drumline/Percussion Instructor and Piano Lesson Instructor.

Juanmanuel holds degrees in Percussion Performance from The Peabody Conservatory of the Johns Hopkins University, Cleveland State University, and Lynn Conservatory of Music where he studied with Robert van Sice, Tom Freer, and Ted Atkatz respectively. In his free time, Mr. Lopez enjoys the outdoors, working out, reading and cooking.
Teaching Philosophy:
"My goal as a teacher is to help create a positive and nurturing atmosphere in which the student feels inspired and motivated to learn about music. I expect my students to contribute to this idea by being respectful and bringing a positive attitude to lessons. I believe in honest and open communication to resolve any issues that may arise. And of course, discipline, commitment, and punctuality are greatly appreciated!"
---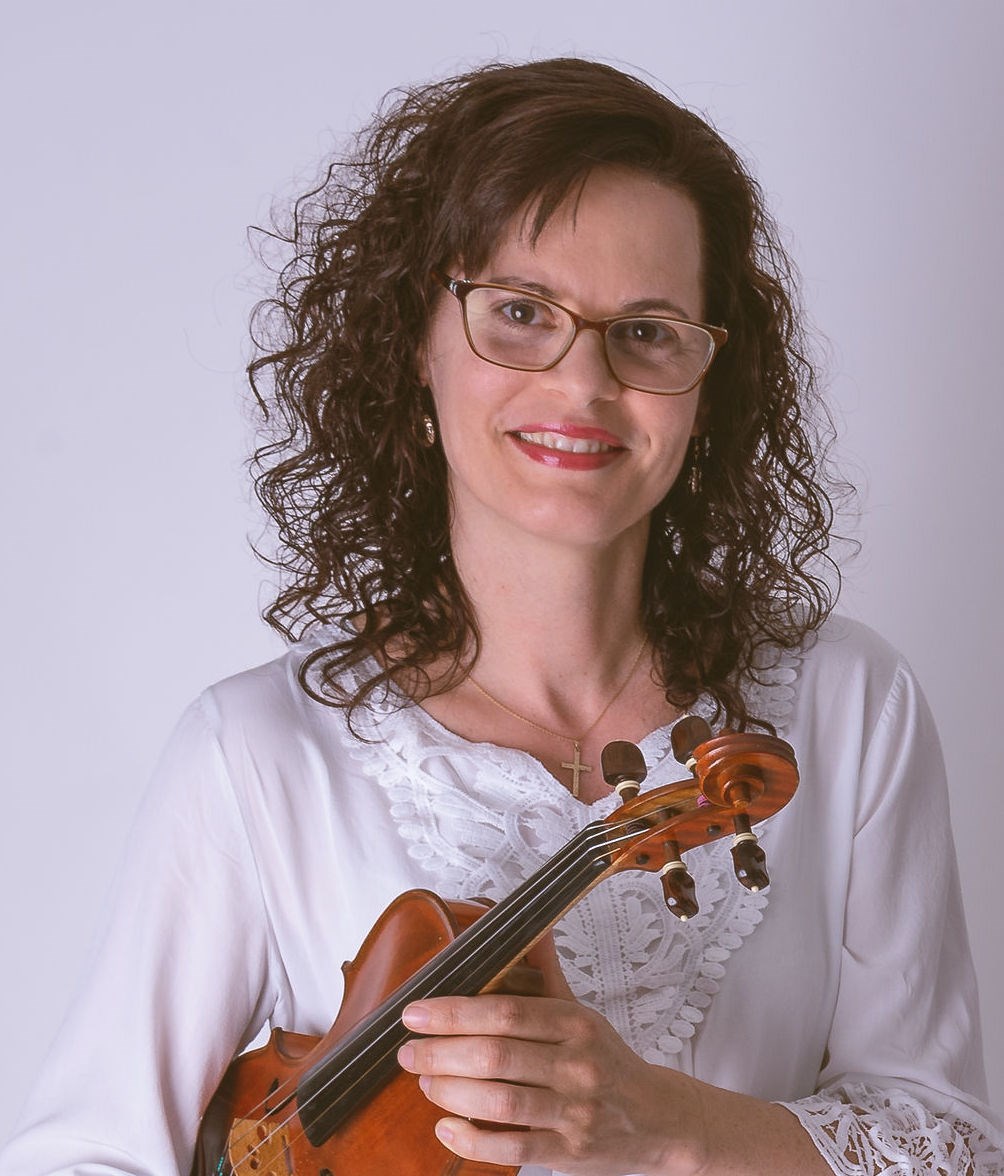 Lynne MacDonald - Violin
Lynne MacDonald received a Bachelor of Arts Degree in Violin Performance, summa cum laude from Purchase Conservatory, SUNY Purchase, and a Master of Music Degree with an emphasis in Suzuki pedagogy from Hartt School of Music, University of Hartford. In 2000 Ms. MacDonald was one of two violinists selected to study and perform new works composed while in residence at Norfolk Chamber Music Festival, New Music Workshop Yale School of Music. Teachers included Betty-Jean Hagen, Monica Bauchwitz, and Katie Lansdale.
As an orchestral musician, Ms. MacDonald performed with Springfield Symphony Orchestra, Albany Symphony Orchestra, and Vermont Symphony. Notable chamber music Piano Trio and String Quartet performances in the northeast as well as abroad in Switzerland. As a soloist, Ms. MacDonald performed Zigureweisen and Barber Violin Concerto with orchestras in New York and Connecticut.
In addition to studying and performing classical music, Ms. MacDonald performed 8 seasons in the pit of Rhinebeck Theater Company, in Hudson Valley NY, and in 2001 was a contest winner in the New England Fiddle Concert "Trick and Fancy" category.
Ms. MacDonald began violin lessons at age 2 and a half from her mother who after meeting Dr. Suzuki at Project Super in 1966 was inspired to teach modeling the philosophy and style of the acclaimed Japanese pedagog. Ms. MacDonald is "first generation" Suzuki, however, extended her experience to include professional certification books 1-8 in addition to completing a teacher practicum at Ithaca College in 2001.
Ms. MacDonald is currently the String Team Lead, Orchestra Director, and Suzuki Director for the North Broward Preparatory School.
---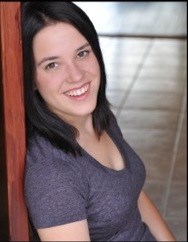 Carly McGehee - Acting
Carly McGehee, Director, is thrilled to be a part of the NBPS family! She is currently in her fourth year teaching at NBPS and she could not be happier to be a part of the Fine Arts team. Texas native, Carly holds a Masters in Educational Theatre from New York University and a BFA in Acting from Oklahoma City University. Carly has been performing professionally since she was a child and has been teaching since she joined the AmeriCorps program with Oklahoma Children's Theatre in 2009. She is overjoyed to be able to share her love of theatre and her passion for performing with a new generation of young actors. Favorite past credits include: Hamlet (Ophelia), Rosencrantz and Guildenstern are Dead (Rosencrantz), Merry Wives of Windsor (Mistress Ford), Lend Me a Tenor (Maggie Saunders), A Midsummer Night's Dream (Titania), and The Adventures of Tom Sawyer (Tom Sawyer). Film credits include: Orange is the New Black and The Intern.
---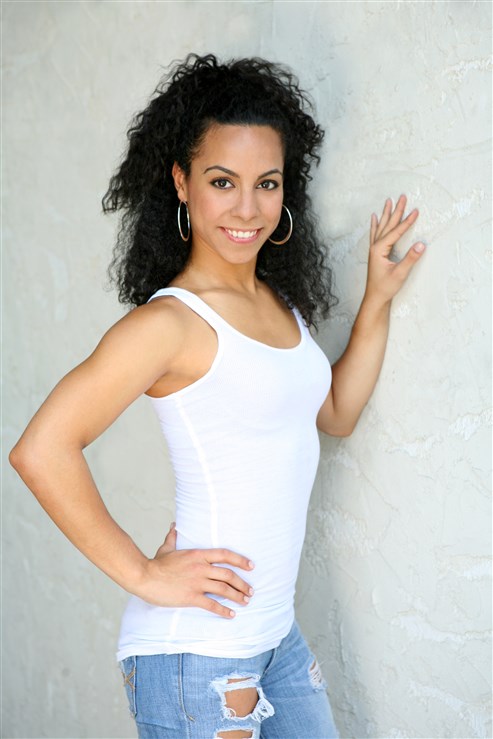 Monica Richardson-Delgado - Dance
Monica Richardson-Delgado started her training at the age of three. A graduate of New World School of the Arts in Miami, she trained heavily in modern, ballet, and jazz.
She also had the opportunity to work abroad as lead dancer for Tokyo Disney Sea and has performed as a background dancer with recording artists Pitbull, Nelly, and country music star John Rich to name a few. Monica choreographed the opening number for The Marlin Mermaids 2020 season and continues her dream of performing, choreographing, and teaching master classes, and taking part in community projects throughout the United States. This is her second year being part of the Dance Faculty at North Broward Preparatory School where she teaches Hip Hop, Ballet, and Modern.
---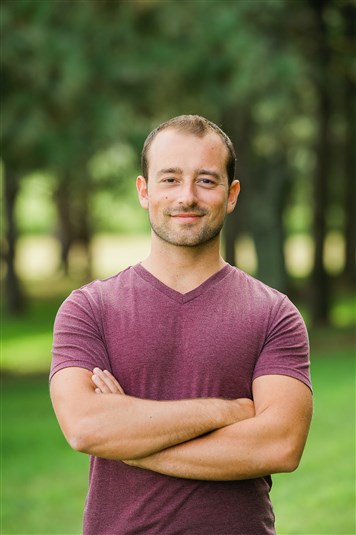 Paul Tine - Voice, Piano
Paul Tine is a Carbonell and Silver Palm Award-winning music director from Connecticut. He studied piano, voice, and politics at Ithaca College and sang with Ithacappella. A passionate teaching artist, Paul has music directed at Stagedoor Manor and has been on faculty for the Bushnell's Ensign-Darling Vocal Fellowship, the Greater Hartford Academy of the Arts, and Florida Atlantic University. His private voice students have gone on to top collegiate musical theatre programs. As a baritone with the professional choir CONCORA, he was a featured soloist in symphonic concerts under the baton of Dr. Chris Shepard. As a keyboardist, he has performed with veteran Broadway musicians at Westchester Broadway Theatre and has accompanied numerous professional auditions, including in NYC for national and international touring productions. In 2019-2020 Paul music directed the world premiere of The Cook, The Thief, His Wife & Her Lover at Faena Hotel Miami Beach, and he spent this past summer in Colorado performing with Thin Air Theatre Company.
I'm grateful to have another opportunity to work with the amazing students at North Broward! It is immediately evident how many families here prioritize arts education, and it is truly a joy to share my passion for music with a community that loves it too. Learning to appreciate, understand, and perform music is one of the best ways I know to connect with oneself and others, expand the mind, develop discipline, and transcend the ordinary.
The human voice is a uniquely powerful expressive instrument. Vocal health is at the core of my own training and my technical approach with students, as strong fundamentals give us the freedom to explore infinite styles and sounds without risk of injury. As for the piano, it is an unparalleled tool for understanding harmony and for pursuing a variety of musical endeavors. Keyboard instruments allow a single person to create a symphony of sound in real-time.
Though I come primarily from the classical world, over time I've come to specialize in musical theatre and the varied styles it encompasses. No matter what genres students care to pursue, I am excited to help them along their journey as artists. If you'd like to browse some recordings of my students' and my past work, you can find a playlist here.
---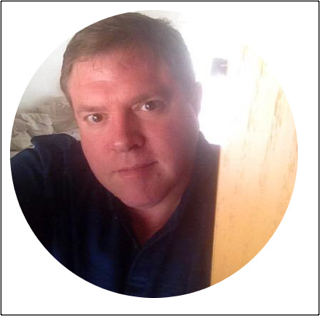 Aaron Venable, Trumpet
Performed extensively throughout the United States and internationally. Aaron is the former Principal Trumpet of the Miami City Ballet Orchestra and former Co-Principal Trumpet of the Florida Symphonic Pops Orchestra. Currently plays 2nd Coronet with the Orchid City Brass Band, in Palm Beach.
Performed with the Florida Philharmonic, American Brass Quintet, Florida West Coast Symphony Orchestra, New World Symphony, New World Symphony Brass Quintet, Youngstown Symphony, the Chautauqua Symphony Orchestra, Erie Philharmonic Orchestra, Erie Chamber Orchestra, and the Palm Beach Symphony Orchestra. Frequent freelance work in New York City; Miami; Aspen, Colorado: Rochester, New York; and Erie, Pennsylvania.
Representative Conductors and Classical artists include Sir Georg Solti, Kurt Masur, Robert Shaw, Lukas Foss, Raymond Leppard, James De Priest, Walter Hendl, Eiji Oue, David Effron, Otto Werner Mueller, Bruce Morton Wright, Grant Cooper, Otavio de Rosa, Benjamin Zander, Mark Inouye, John Paynter, Christopher Taylor, Robert Paterson, Mark Niehaus, and Clyde Roller
Representative Commercial Artists and Acts include Bert Bacharach, Marvin Hamlisch, Carol Channing, The Moody Blues, Tommy Tune, Bernadette Peters, Doc Severinsen, Arturo Sandoval, Allen Vizzutti, Jeff Tyzik, B.B. King, Mel Torme, and the Smothers Brothers. Soloist with the Erie Chamber Orchestra, FAU Orchestra, and the Florida Symphonic Pops Orchestra. Recordings include Solti Carnegie Hall Project, London/Decca 1994 (Director: Sir Georg Solti), Journey into Courage film score (PBS). Former Artist/faculty with Florida Atlantic University.
Soloist, Performer, clinician, and brass coach for the Florida Youth Orchestra and FAU Symphony Orchestra and student brass ensembles.
Teaching Philosophy
"Success occurs when opportunity meets preparation. For those seeking or considering a career as a Professional Trumpet Player, today's standards require skill and fluency in all types of trumpet playing and styles, including classical, jazz, commercial, and contemporary art music and also skill and fluency with all types of instruments used today, including the B-flat Trumpet, C-Trumpet, B-flat/A Piccolo Trumpet, Flugel Horn, E-flat/D Trumpet, Lead/Commercial Trumpet, and Coronet. Further skill and fluency are needed in technique and musicianship. Our private lesson curriculum and studio class prepare Arts Academy Trumpet students at NBPS for the very best Music Schools and Conservatories worldwide."
---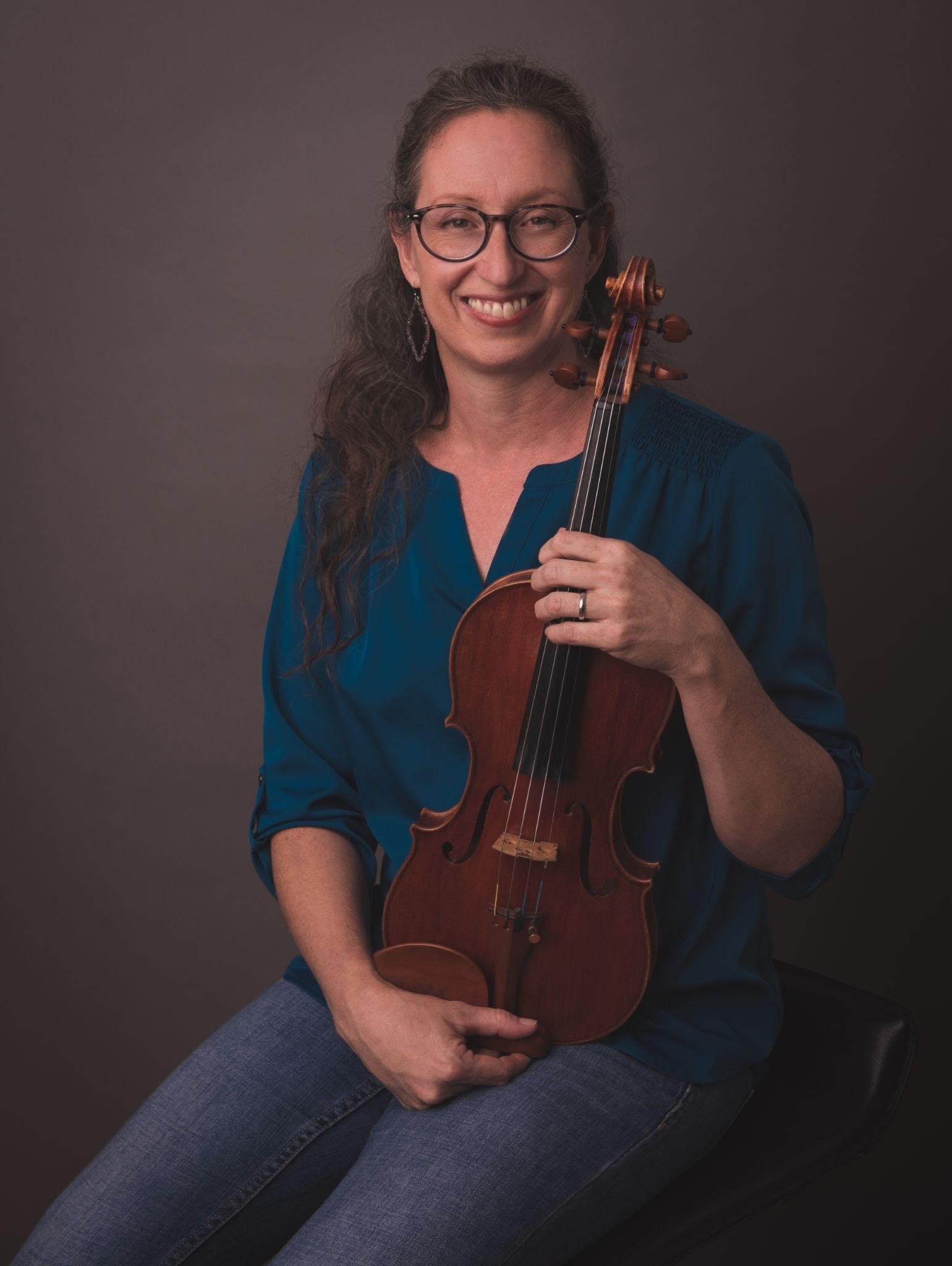 Erika Venable - Violin
For more than 20 years, Erika Venable has been performing with most of the orchestral ensembles in the Tri-County area. She is currently Co-assistant Concertmaster of the Miami City Ballet Orchestra as well as a Principal Second Violin of the Symphonia of Boca Raton. She was also a core member of the Palm Beach Opera orchestra. She has appeared on stage and in recordings/ videos with a wide variety of artists including Luciano Pavarotti, Itzhak Perlman, Michael Jackson, Bernadette Peters, Jon Secada, and in an MTV Unplugged video featuring Mana.
Mrs. Venable started Suzuki violin at age 6 in a small town in California. Upon moving to Montana at age 11, she flourished in the local music scene, winning first prize in the Alberta Bair concerto competition and performing as a member of the Bozeman Symphony, the MSU Chamber Orchestra, and the Intermountain Opera company, all before graduating from high school. She moved to Oberlin, Ohio, to pursue a double degree in Violin Performance and Math. Upon graduation, her teacher, Greg Fulkerson, encouraged her to apply to the Juilliard School. She was accepted into the Master's program where she studied with Joseph Fuchs. While in New York, she performed in Carnegie Hall three times - once with her string quartet in Weill Hall, once with the String Seminar Orchestra, (with Alexander Schneider conducting), and once as a member of the New Haven Symphony.
Mrs. Venable participated in the Rocky Ridge, Meadowmount, National Orchestra Institute, Rutgers, and Spoleto, Italy summer music festivals. She moved to Florida to play with the New World Symphony. She has worked with many renowned conductors including Michael Tilson Thomas, Gerard Schwarz, Christoph Eschenbach, Philip Entremont, Zdeněk Mácal, and Robert Spano,
Mrs. Venable has been teaching privately since before moving to Florida. This is her 9th year at NBPS where her two youngest daughters are currently in 9th and 12th grade.
---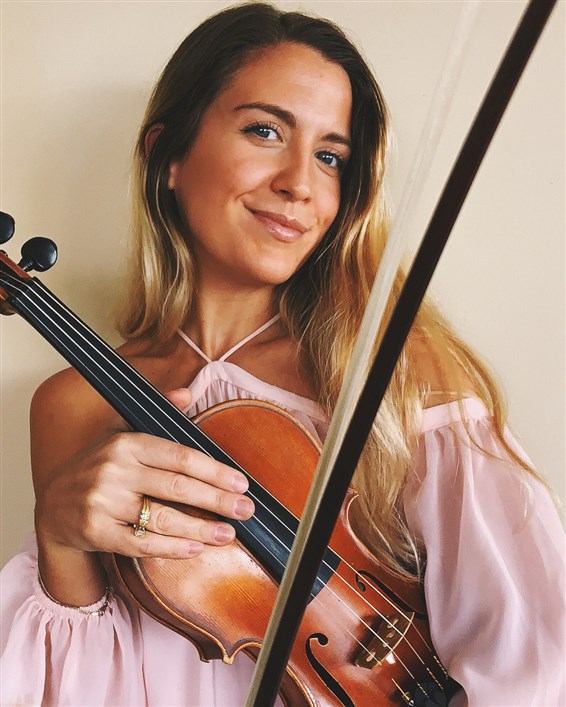 Julia Wadsworth - Violin
Hi, my name is Julia Wadsworth and this will be my sixth year as a strings teacher at North Broward Preparatory School! After graduating from the Hartt School of Music with a Bachelor's degree in Music Education, I spent 4 years teaching elementary strings and general music in Phoenix, AZ.
As a violinist, I have had the pleasure of traveling and performing as concertmistress for the Delaware Valley Opera, the New York Summer Music Festival in Oneonta, NY, and the Festival Eleazar de Carvalho in Fortaleza, Brazil. While living in Phoenix I played with the Pro Arte Ensemble, West Valley Symphony, Musica Nova Orchestra, and La Forza Symphony Orchestra.
I have a strong belief in comprehensive musicianship: teaching students of all ages not just how to play music, but also how to understand and create it. This allows music to play many roles. It can challenge the mind, ignite the imagination, and touch one's soul all at once.